Joining material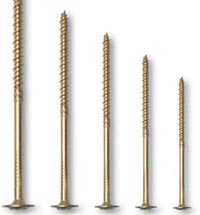 Metal connection elements for joining and fixing K-KONTROL® panel with one another:
K-KONTROL® staples– steel, electroplated, gunshot staples with a 1.9mm wire, length 44 mm.
K-KONTROL® screws – screw with large head for joining separate construction from panels. Available up to 400 mm of length.
Any other joining on the carcass is made with screws, nails and thread rods. A wide range of screws, nails, bolts and anchors is available for the system.